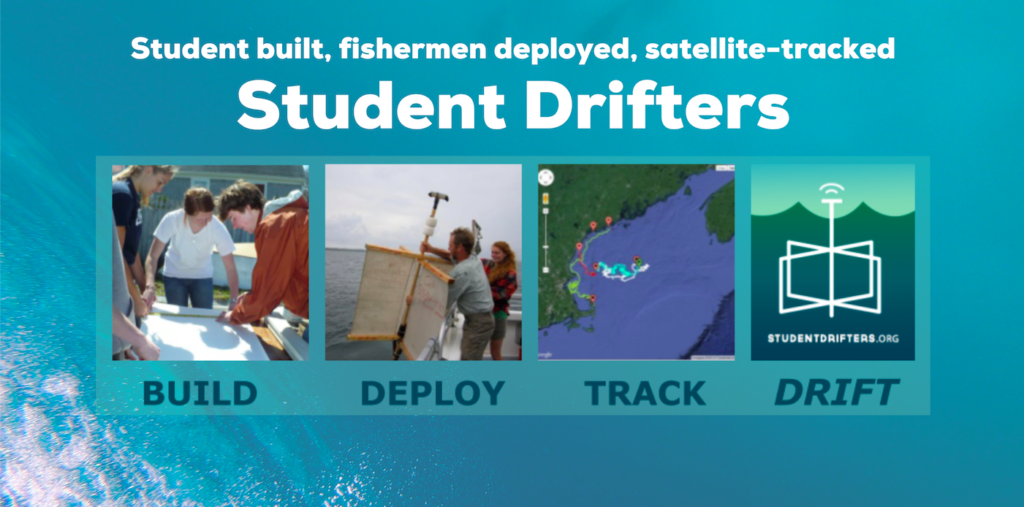 STEM Education
Student Drifters is an educational program for formal and informal learning. Educators can address multiple disciplines including Science, Technology, Engineering, and Math (STEM), and customize their lesson plans with existing resources from simple concepts of latitude and longitude to complex studies of dispersion.  
Real World Science
Data can be accessed online in real-time and downloaded in a variety of formats. Data contributes to the US Integrated Ocean Observing System and are used by numerical modelers to validate their simulations.
Design and Construction
Students are encouraged to participate in the design and engineering process. Scientific integrity is maintained by following standards including size and depth in the water. Students learn unique skills and are able to build something from scratch while following the progress and tracking its real-time data.
Cost
A single drifter costs approximately $900 pre-built and can usually be deployed multiple times, lasting up to a year in the ocean. Please contact us for pricing. 
More information is available at StudentDrifters.org.